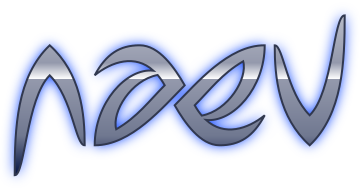 Naev
Disclaimer: the LÖVE project has nothing to do with Naev. We just thought their API was cool and decided to implement it.
As you may know, the Naev scripting engine is written in Lua. Since the original releases of Naev, the Lua ecosystem has seen an incredible growth, being using in notable games and software. One of these great frameworks is LÖVE, which is a 2D game API. While we haven't rewritten Naev in LÖVE, what we have done is implement a subset of the LÖVE API in Naev. In combination with the dialogue systems we had already implemented in Naev, we were able to extend it such that LÖVE games could be launched inside of Naev using the Naev engine.
Please see this blog post for more details.