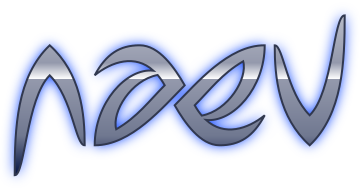 Naev
Naev 0.9.0-beta.2 Released!
---
Naev 0.9.0-beta.2
BY UNCOMBEDCOCONUT, ON DECEMBER 1ST, 2021
There's nothing like a release announcement to lure the bugs into the open. Our second 0.9.0 beta release fixes the ones listed below. As always, please report any issues on <a href= "https://github.com/naev/naev/issues">this tracker</a>, and feel free to join our Discord chat (invite).
To get the new version you can: * Opt-in to the beta channel via steam * Download the new version from here.
Changes since 0.9.0-beta.1
Prevented Naev from losing the player's (pre-0.9.0-beta) licenses on first load
Fixed missing credits and translation coverage data
Prevented players from getting stranded without access to fuel
Mission script fixes for "Helping Nelly" and "The one with the Visit"
Outfit script fix for "Weapons Ionizer"
Fixed issues impacting at least some Windows / Intel graphics combinations
Hulls are more widely available
Improved some of the map outfits
Do not render systems with unknown assets as restricted
Added gamma correction to Options
Fixed reproducible crash when boarded pilots get removed
Added counterfeit licenses to pirate worlds
Remove minor energy malus from sensor array and jump detector
Electron burst cannon is no longer widely available
Improved phrasing
Files
Linux Beta (x86_64)
442 MB
Version 0.9.0-beta.2+DEBUG.20211202
Dec 02, 2021
Windows Beta (x86_64)
455 MB
Version 0.9.0-beta.2+DEBUG.20211202
Dec 02, 2021
macOS Beta (x86_64)
445 MB
Version 0.9.0-beta.2+DEBUG.20211202
Dec 02, 2021